Do you ever think about painting a brick fireplace?  One of my recent clients had a brick fireplace that dated from the early 1960s.  The brick was not at all unattractive, but the redness of it kinda put a damper on the lighter direction she was wanting to go in this space.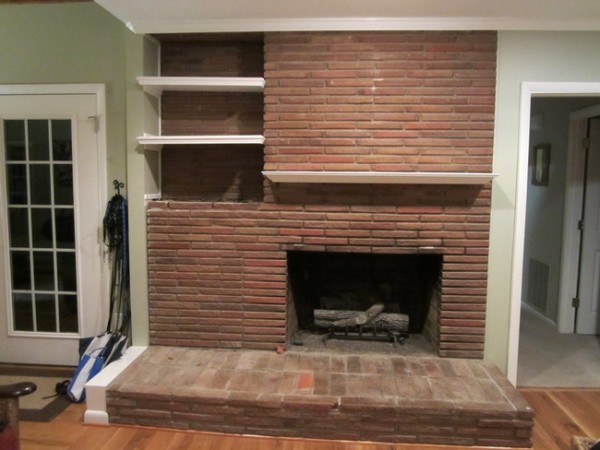 brick fireplace before
In order to lighten up the brick without making it feel like painted brick, I chose three light neutrals and had a faux painter do her magic: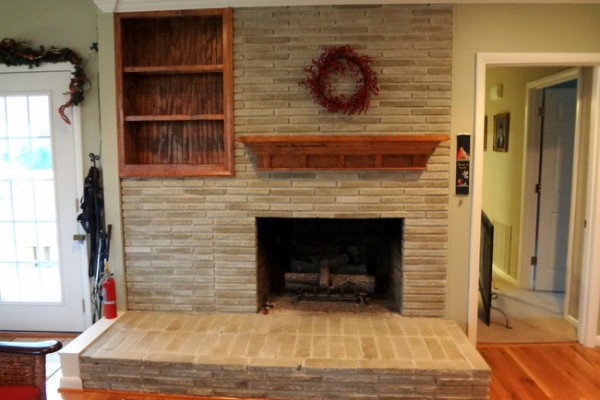 brick fireplace after
The result is a painted brick fireplace that simply looks like different brick, not "painted."  Now we all know how most men feel about painting wood and brick, right?  I believe this just might be the solution for many ladies out there whose husbands just can't stomach the idea of painting brick!  Here is another shot of the before: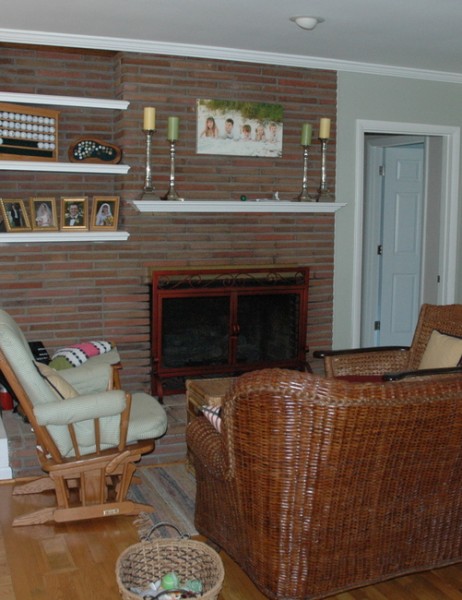 brick fireplace before
I should reiterate that the "before" state of this brick fireplace was certainly NOT bad, but it had been bugging this client for many years as she tried to lighten the look of this great room connected to her kitchen.  I doubt anyone who walks into her home today would think this fireplace was painted, do you?  This kind of painted brick technique would be quite labor-intensive on a brick exterior, but it's a great idea for updating interior brick finishes, like an interior brick wall or fireplace wall.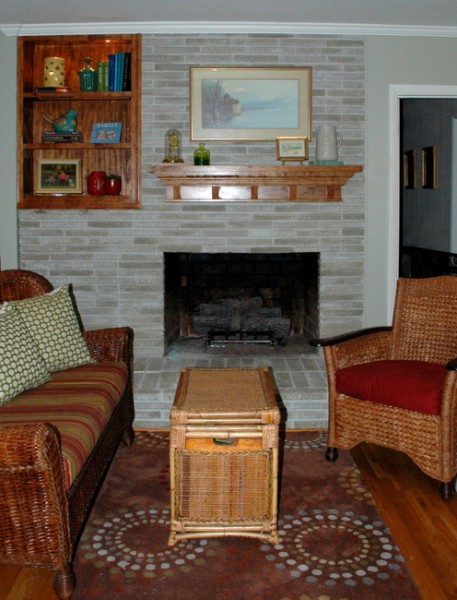 painted fireplace brick after – excuse the flash photography!
I have another client who is looking to do a similar thing with her dark, under-appreciated brick fireplace.  I showed her these photographs, and she can't wait to get started with her own transformation!  So, do you think YOUR husband would go for this kind of painted brick?