Last night I attended a Houzz.com event here locally.  It was sponsored by and held at PDI, a new kitchen and bathroom showroom here in Nashville. Attendees included designers, builders, architects, and other home professionals who have business profiles on Houzz.com.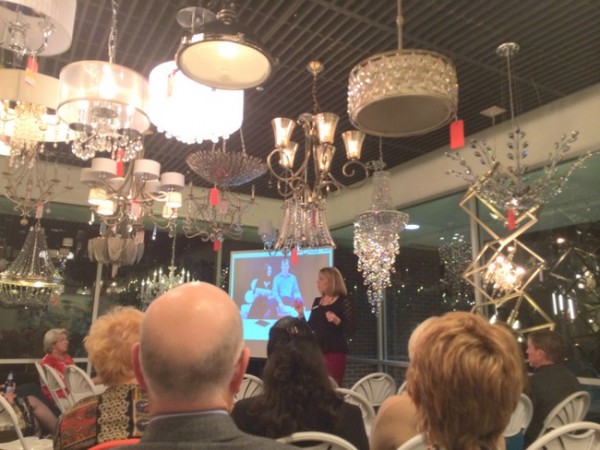 I dragged Mr. Man along under the guise of a "date night," but I'm not sure he bought that . . .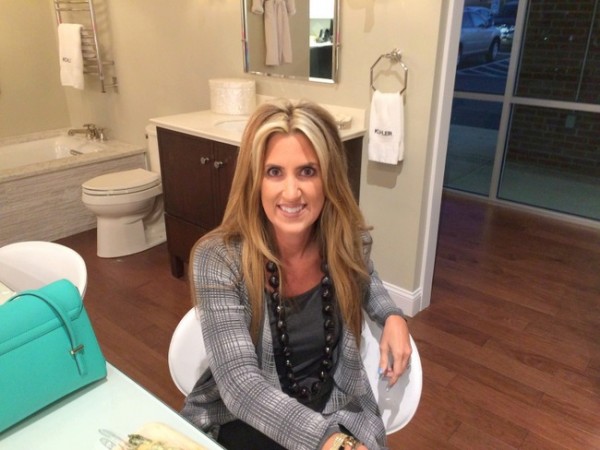 Mr. Man is my personal photographer
There was food, networking, and an interesting presentation by Elyse Jordan of Houzz.com.  The stats she shared related to Houzz.com are staggering.  They have 20 million unique users each month on their site, and they are the largest residential data base for home-related professionals.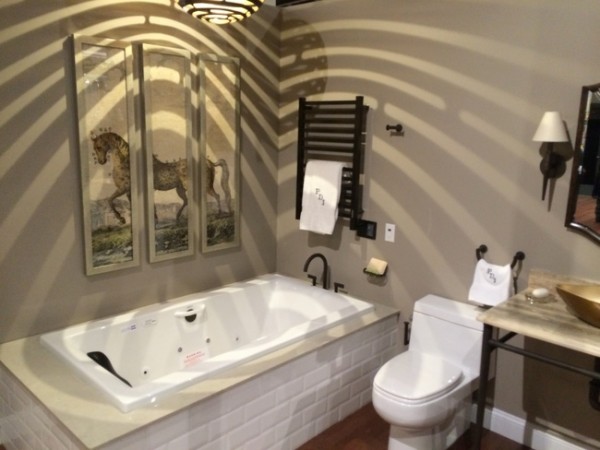 bathroom at Nashville's PDI Showroom
Did you know that in a recent survey of Houzz.com users, 83% of those looking for design professionals made their choices based on reviews by previous clients?  67% look for "experts in the field," and 59% look for someone whose personality they feel they can work with.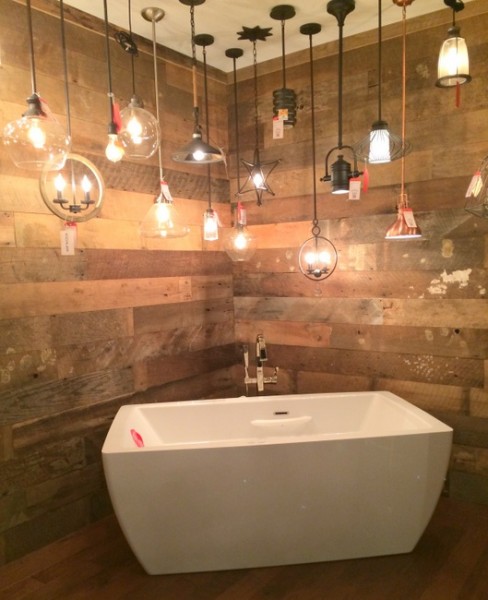 According to Houzz.com, the latest bathroom trends include tubless remodels (40%) – it's all about the oversize walk-in shower! I wrote about this emerging trend in younger homebuyers in an article for Houzz a while back, and I got a lot of negative feedback from readers saying I wasn't right.  Don't you ever wish you could go back and say, "I told you so?"  80% are using glass enclosures for their showers, and over 50% of those are using frameless glass.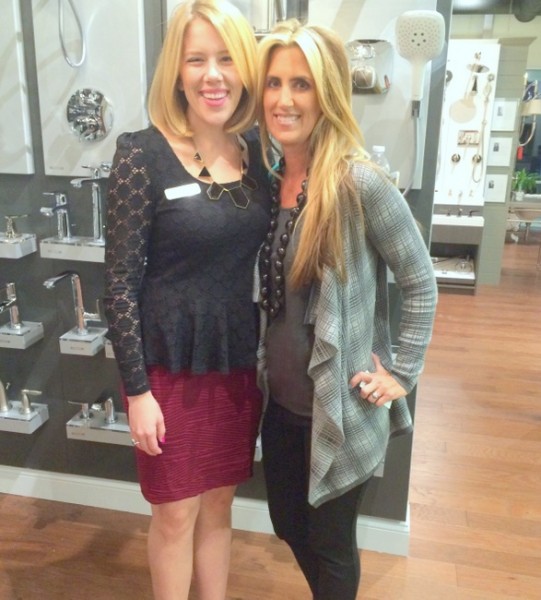 Elyse Jordan of Houzz.com with Kristie Barnett
Kitchen trends include mixing pendant lighting over islands, using two types of countertops, and integrating the "statement" stove in a different finish.  Stainless steel appliances are still going strong.
Are you a Houzz junkie, like millions of others?  I know plenty of my clients found me there. Have you found home design pros there, and how did that work for you?