I have to tell you:  it's pretty exciting to be shopping for groceries in your very own local grocery store and be able to pick up a magazine you are in.  And thankfully, not a tabloid.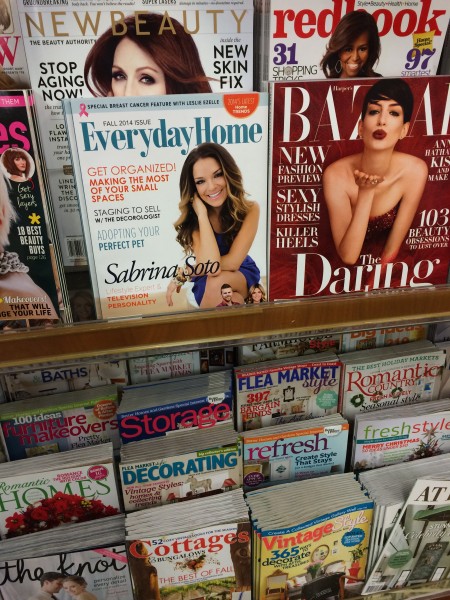 in my local Kroger grocery!
A real nation-wide design magazine featuring the likes of Sabrina Sota and Candice Olsen. With a three-page article on using Psychological Staging™ to sell homes, written by yours truly. With my photo in the article. And the article title and "The Decorologist" on the cover.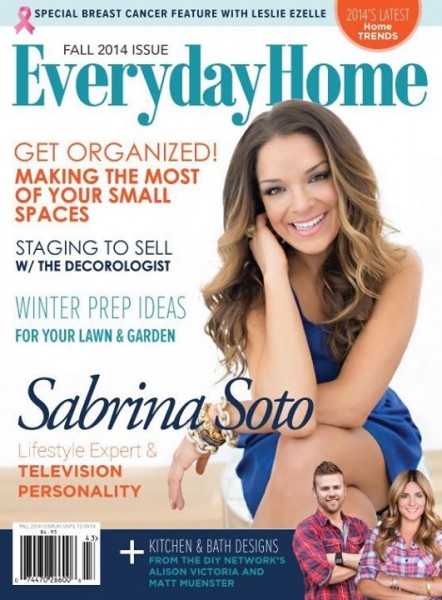 Everyday Home magazine available nationwide
I apologize for the bragging, but I will try to make it up to you!  Everyday Home Magazine wants to give away ten subscriptions to the magazine to my readers.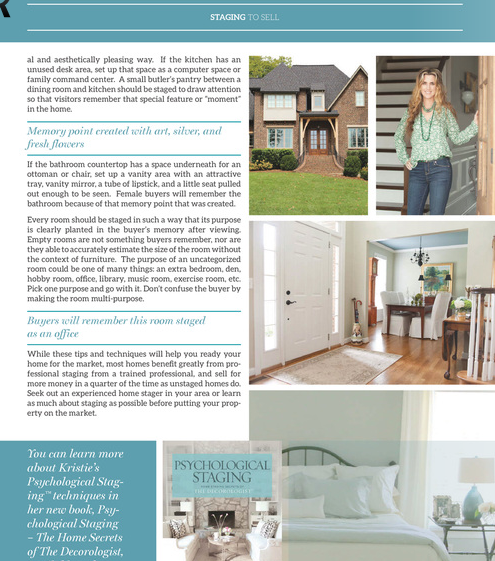 To win, simply:
1) "Like" their Facebook page, and
2)Leave a comment on my blog about the kind of information you would like to see in upcoming issues.
As a contributing writer, I'm already working on the content for the spring edition!  Everyday Home magazine is available on newsstands everywhere, and in stores like Wal-Mart, Kroger, Publix, Harris-Teeter, Safeway, Barnes & Noble, Bi-Lo, Food Lion, and Safeway.  Don't forget to look for it!  And I'll let you know Wednesday who wins the Everything But the House $100 gift certificate.