Do you want your space to feel calming and balanced?  If you do, it's important to introduce a sense of symmetry in the room.  People who enter a room that is arranged in a symmetrical manner will often describe it as peaceful.  And who isn't looking to create that kind of feeling in their home?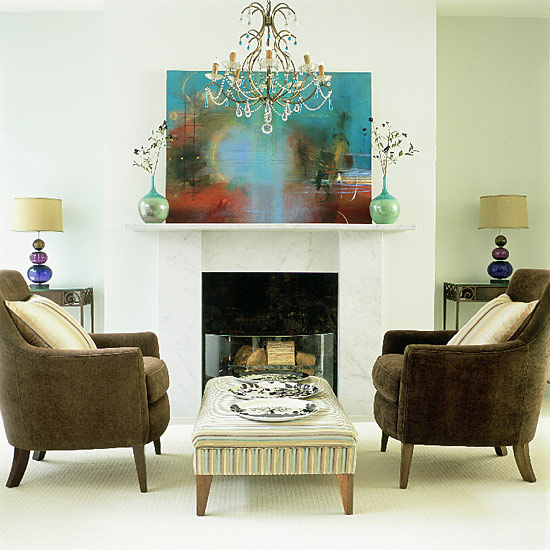 House to Home
Creating a mirror image on either side of an axis creates a visual calmness and is psychologically soothing.  The most obvious example would be that of a room centered symmetrically on a central architectural feature such as a fireplace.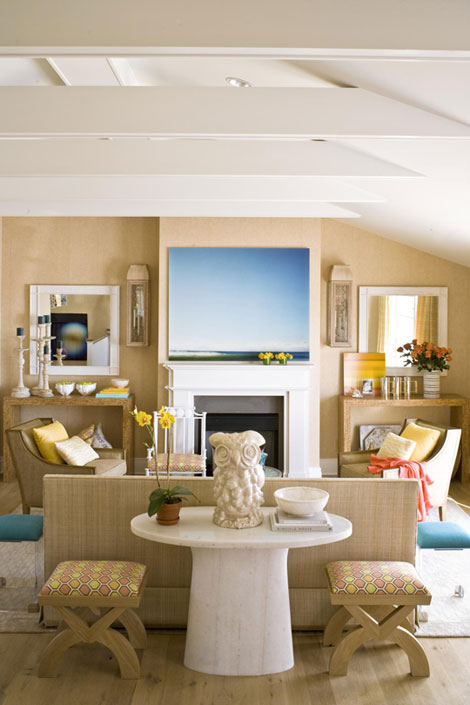 Too many people make the mistake of ignoring their architecture!  Use your architecture as the axis on which to create balance and symmetry.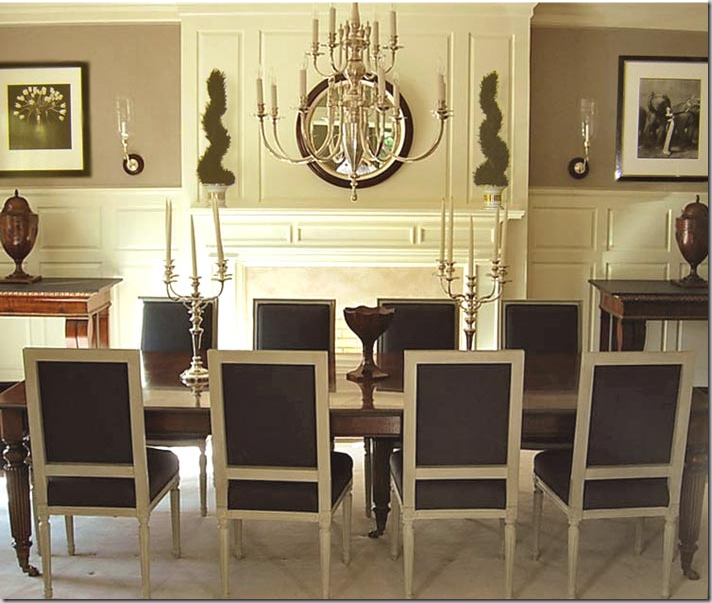 Ok, say your room doesn't have a fireplace.  Maybe the architectural element you use as your axis for furniture placement is a window, like here.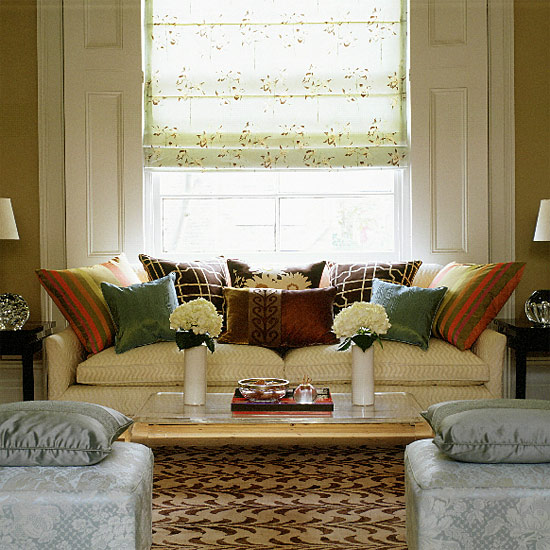 In a bedroom, your bed should always take center stage.  The symmetrical mirrors, side tables, and lamps are incredibly calming and welcoming in this space.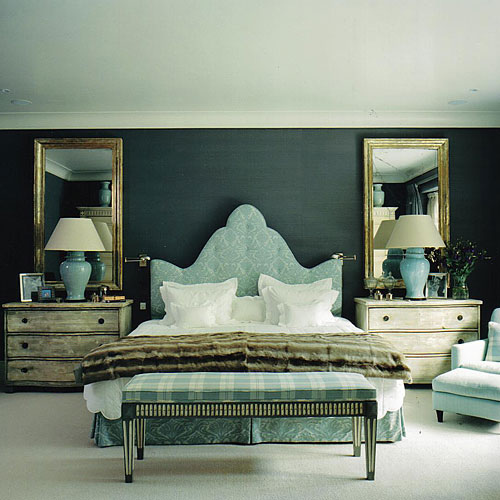 Don't have a strong architectural element on which to center your furniture arrangement?  Use your largest piece of furniture:  a sofa, an armoire, an entertainment center can to be your "axis" to create soothing symmetry.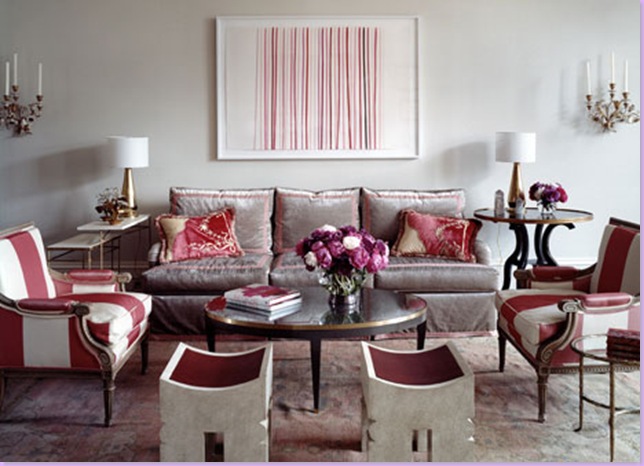 Want to bring a sense of balance and peacefulness into your space?  Contact The Decorologist to schedule a restyling of your home using all your own furniture and accessories, or find out how to do this yourself with our instructional video!
Photo Credits: House to Home (1, 4) ,Traditional Home (2), Cote de Texas (3, 6), DecorPad (5).