If you are in the market for new living room furniture, I urge you not to be a zombie.  You know, the zombie that follows the hordes of people that mindlessly purchase the ole sofa/loveseat combo. 
 s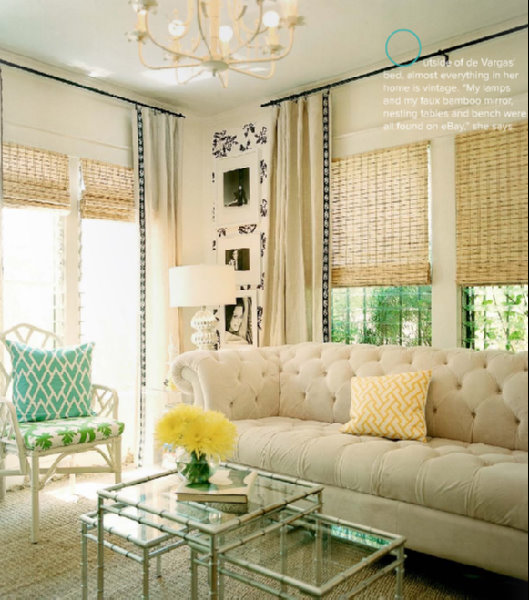 source
Have you noticed that you don't see a lot of sofa/loveseat combos in design magazines?  You only see them in furniture stores, where they are trying to hock them as a set (matching set = easy commission for furniture store salespeople).  The sofa/loveseat combination limits your furniture arrangement possibilities – the only way it looks "right" is to arrange them in an L-shape in a rectangular room.  And it still looks like something out of a newspaper ad for a bargain furniture store.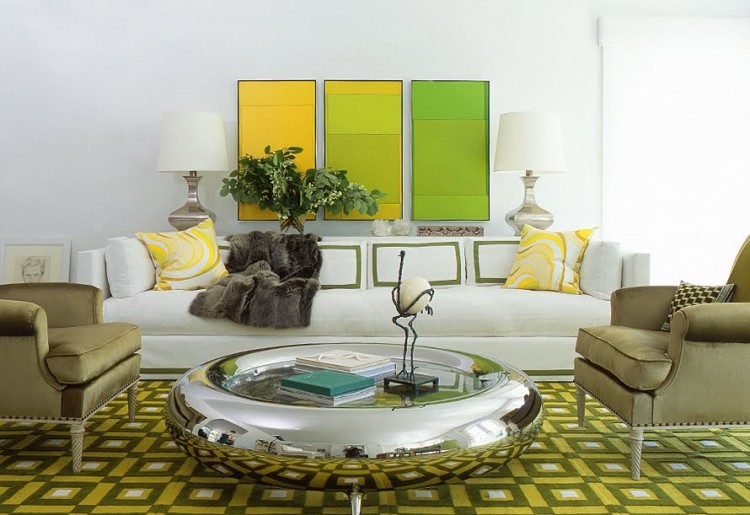 It's so much better to buy a pair of matching sofas – your arrangement options will be so much more flexible.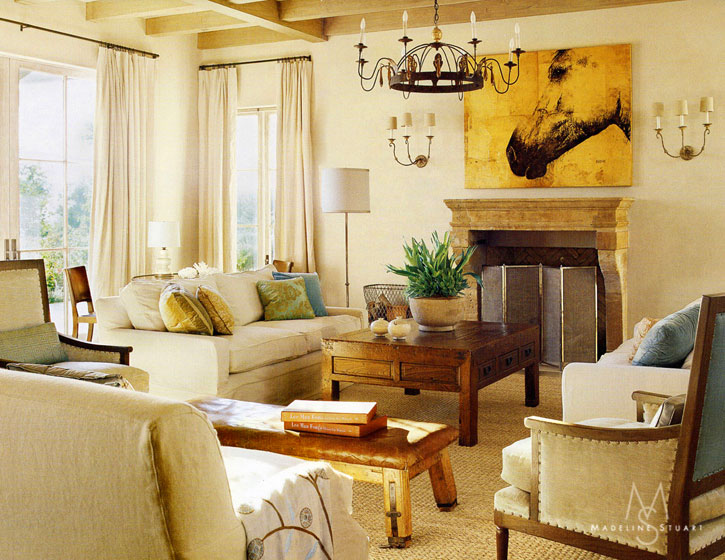 Madeline Stuart
In a very large room, matching sofas back-to-back create two seating areas.  I love this arrangement with a sofa table and a pair of lamps in between the two sofas.
The most flexible option is doing a sofa and a pair of matching upholstered chairs.  You can arrange them in so many more ways – chairs facing each other (like below), chairs across from and facing the sofa, chairs side-by-side to one side of the sofa . . .
When shopping in furniture stores, don't rely on furniture store salespeople who want you to buy a matching set so that they make a bigger commission in less time.   Bring a trusted decorator with you to help you make the best design choice for your space and your individual needs.   Your decorator has a vested interest in the outcome of the design once you leave the store – the salesperson doesn't!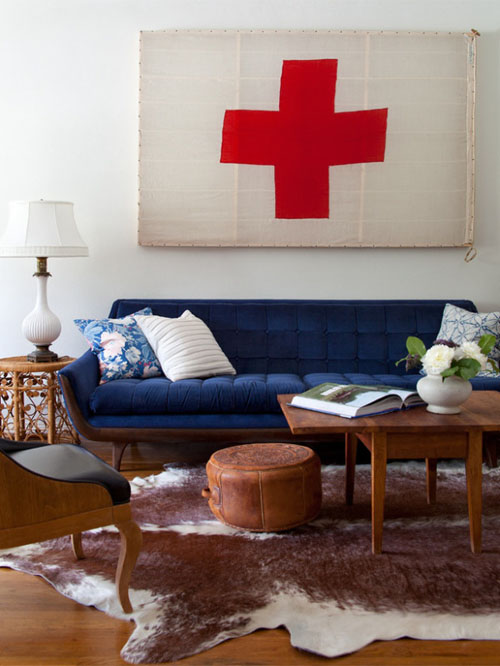 If you already have a sofa – loveseat combo, you might want to consider moving one of the pieces to another room and bringing in a few chairs to mix things up.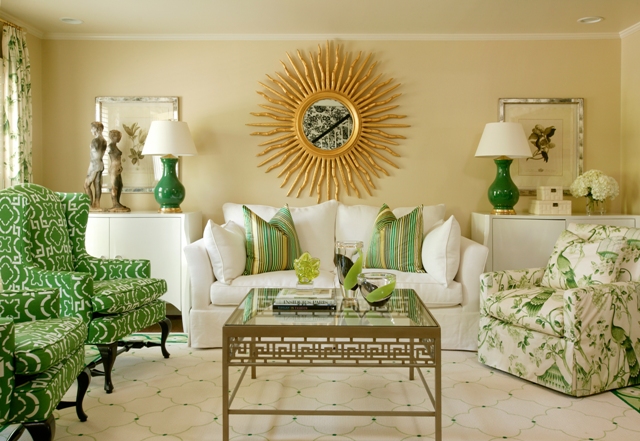 If you want to have the matching-sofa-look with your existing sofa and loveseat, try this designer secret from The Decorologist:   place the sofa and loveseat facing one another, add a large side table and table lamp to one end of the loveseat so that the other end is in line with one end of the larger sofa.  This evens out the arrangement – then add in an odd chair, a fun coffee table, and a sofa table with a pair of lamps behind the larger sofa.  I don't have a photo of this, but I did this in a client's home and it worked great.