My least favorite part of staging and decorating homes is selling myself and my vision to the homeowner.   I realize it is absolutely necessary, but I know they can't see what I'm seeing in my mind's eye and that can be frustrating.  My best days are those when I do a staging (or decorating or color) consultation, and my client says, "OK, I trust you.  Let's do it."  That's exactly what this homeowner said to me when she hired me to stage her home for sale.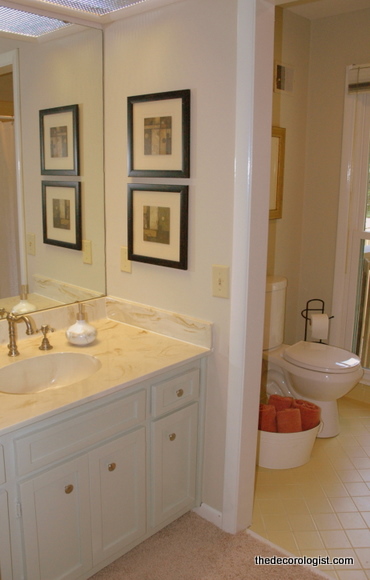 The ranch-style home had a living/dining room combo that wasn't working very well – it was primarily used as an office space and repository for "stuff."   My client had to trust me when I told her the wallpaper and sponge-painting had to go, and that the rooms had to be repurposed.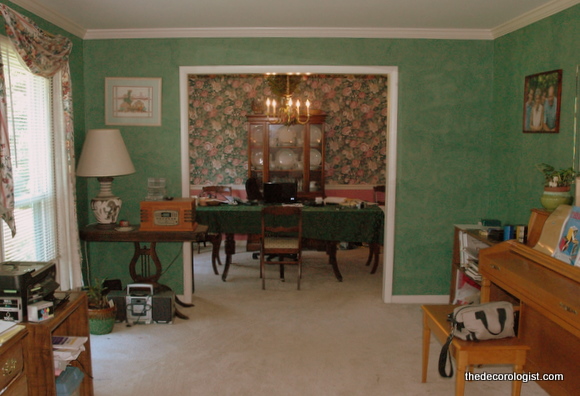 before
Staging a home to sell requires re-thinking how rooms are used.  By making this room the dining room, buyers can envision large family gatherings and relaxed evening meals.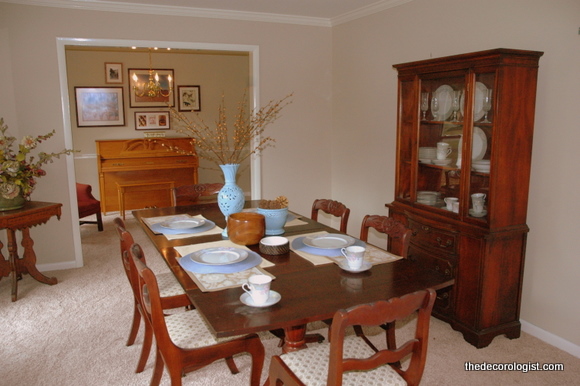 after
The former dining room was small, and the wallpaper made it look even smaller.  No one likes having to remove wallpaper, but it was critical for staging this home.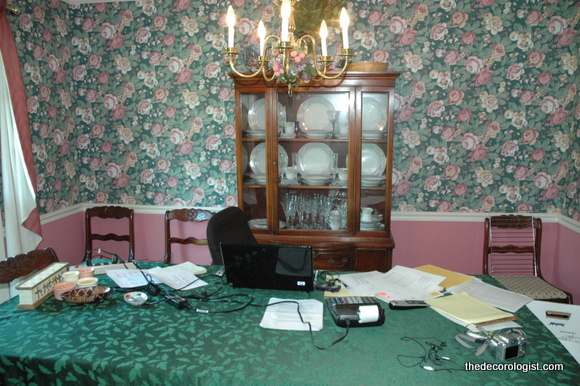 before
The dining room is now a music room, which buyers could easily envision as an office or sitting room – now they see the flexibility they couldn't see before.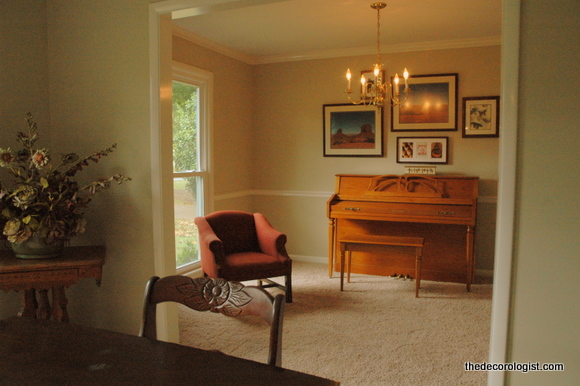 after
You've probably heard that kitchens sell houses.  Dark, dated cabinetry makes for a dark, dated kitchen.  People are terrified of painting wood cabinetry, simply terrified.  But perfect faith casts out fear!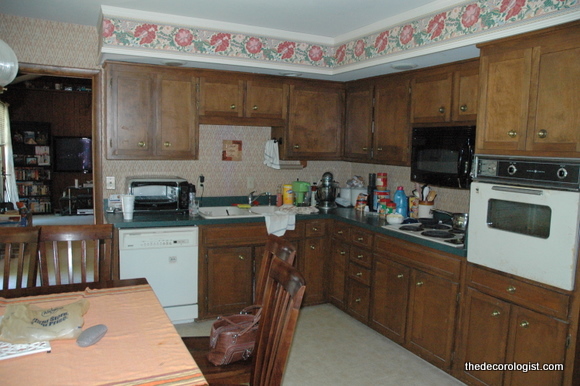 before
When I explained what needed to happen in this kitchen, my client said, "OK, I trust you."  This is what that trust got her: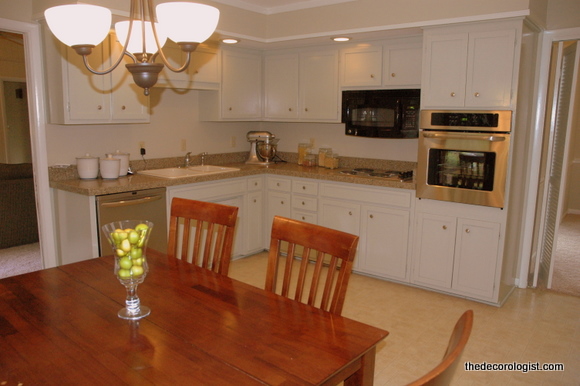 after
Wood paneling.  By now, you should all know how I feel about that.  If you don't, please read this.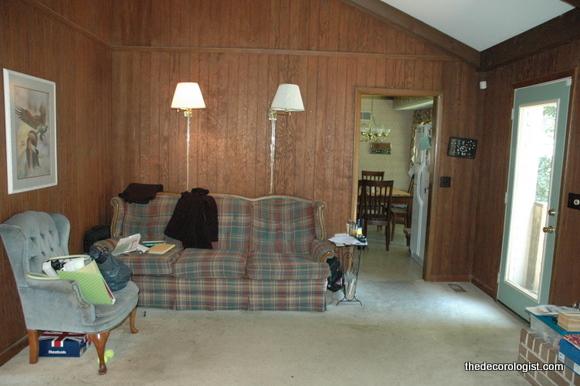 before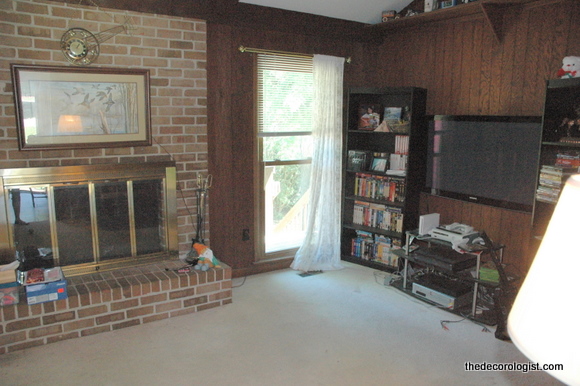 before
I developed a plan for this difficult room – it has four openings that connect major areas of the house.  And again, my client had faith.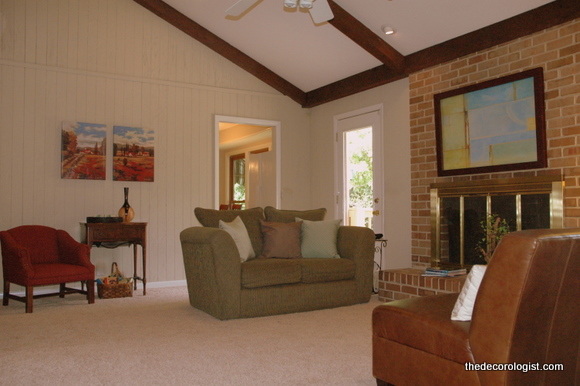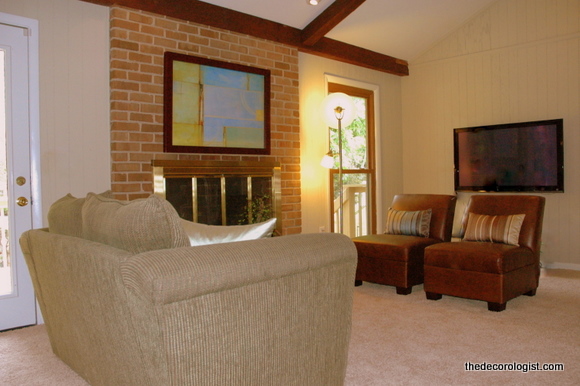 after
When I told my client we needed to take the teenager out of the master suite and move the masters (she and her husband) from the basement room with no windows into the teenager's current room, she said "OK, I trust you."
before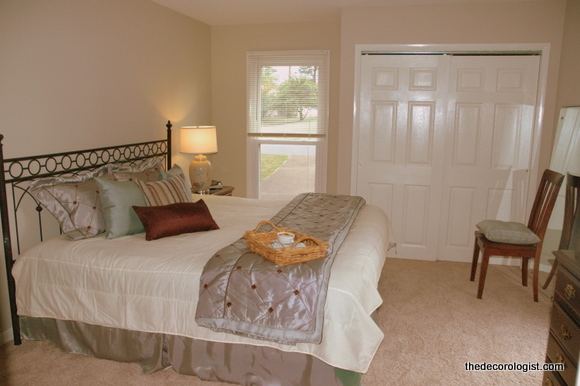 after
A lot of hard work went into getting this house ready to sell.  But the homeowners had faith – faith in their Realtor, faith in me, and faith in the staging process.  And lest I forget, faith in God to help them move on to the next phase of their life journey.
The benefits of faith:  their home is currently under contract and will be closing within a week!   If you are thinking of putting your house on the market, contact The Decorologist today.
Share this Post