Benjamin Moore announces its 2020 Color of the Year, and it's a blush pink. You may call it "millennial pink", which is what it has been called since Pantone chose it as their 2016 Color of the Year (or at least as part of its duo, explained here).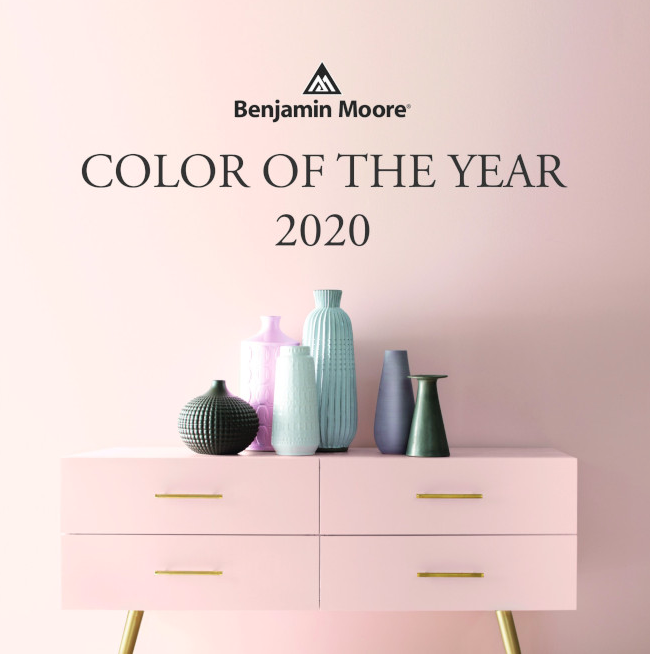 And since Sherwin-Williams recently announced its own 2020 Color of the Year (Naval), I thought I'd show you how you can use these two colors together.
If Benjamin Moore and Sherwin-Williams had a love child in 2020 (which is highly unlikely, by the way), her room might look like this: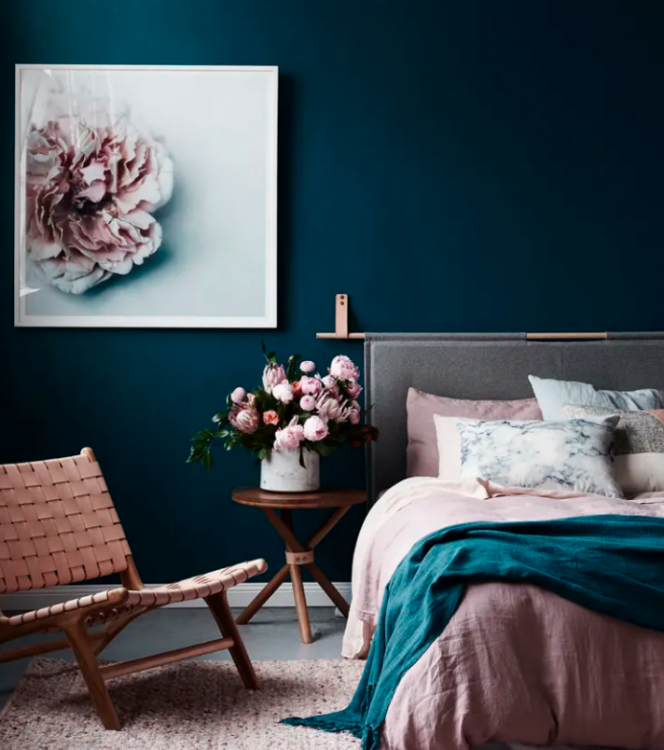 Adore Magazine
As you can see, a heavy dose of navy blue keeps blush pink from feeling too sweet and baby-girl pink. If that's too much for you, use just a little bit of dark blue and blush pink in a neutral space to bring it a little interest, like this: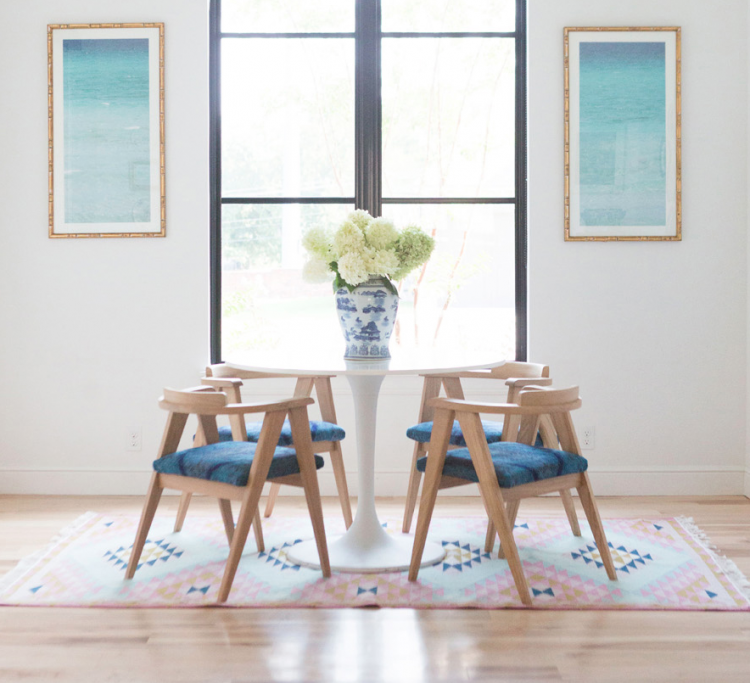 Lulu & Georgia
This pink and navy Caitlin Wilson rug has been on my radar for a while now. Isn't it gorgeous???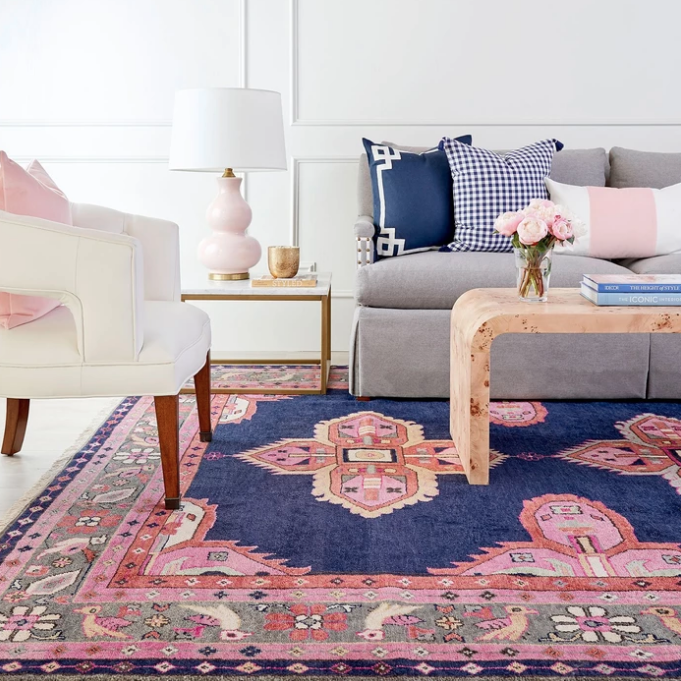 Caitlin Wilson
Want to avoid pink and navy paint or furniture? Just bring in a bit of blush pink and navy in art or pillows.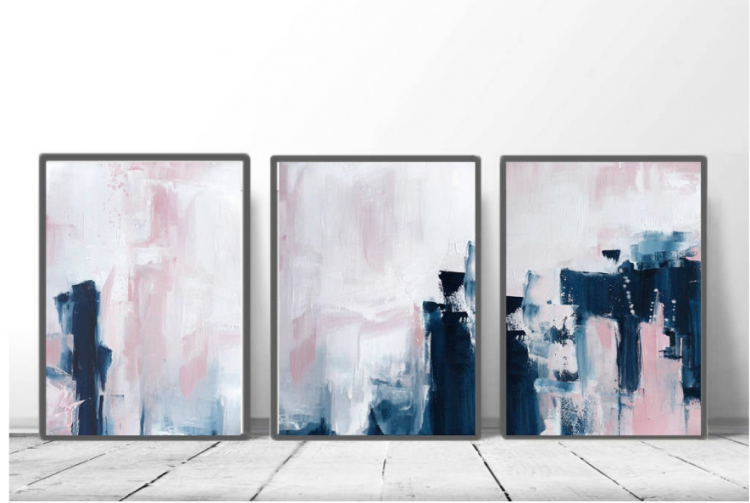 Etsy
The Room Alive
There's nothing new about these paint colors or this color combination. We've been seeing both trending for several years.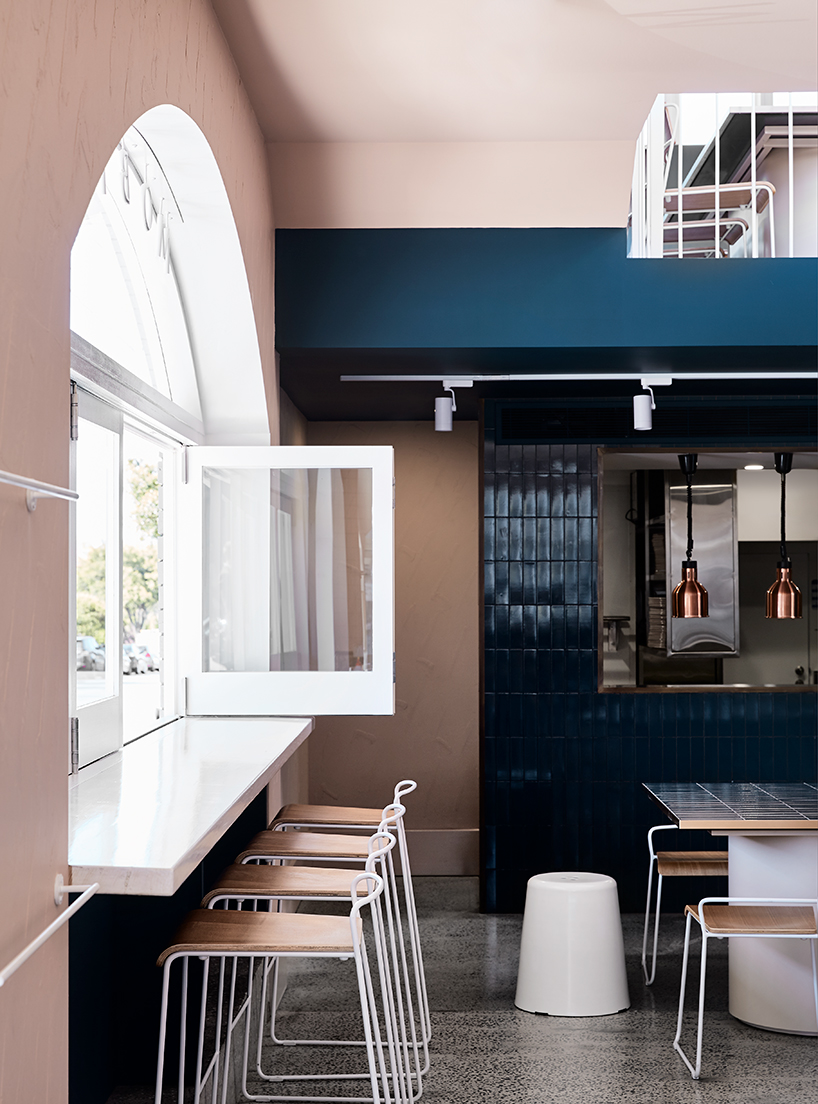 Cafe Armadale, Australia
Both Benjamin Moore's and Sherwin-Williams' 2020 paint color picks appear to be choices reflective of what is already playing out in the design world. It will be interesting to see what color giant, Pantone, chooses as its 2020 Color of the Year. I guarantee it won't be pink or dark blue. All the color companies want to feature a "unique" color that no one else has claimed for that year, so time will tell . . .
Overwhelmed with color trends? Want to know how to choose the BEST neutrals, colors, and color combinations? Wish there was a no-fail system that creates cohesive and beautiful color schemes for any home with any finishes?
Now there is! I've been doing this for years, and now I'll teach you how (including all the specific colors in BOTH Benjamin Moore and Sherwin-Williams paints). You can find out more HERE.