This is the third in a kind of series about decorating with an antique bed. The first was about putting away a bed that I had been sleeping in for 28 years to make way for a new one, the second was about transforming an antique bed with paint, and this one is about freshening up an old bed without altering it at all.
Now, I have to make something clear upfront that I goofed up on in the second post. The two bedrooms in that post and this one are in the same home. The homeowner actually switched the beds in these rooms from what they are in my "before" photos. I had forgotten that when I wrote the other post, until one reader pointed out that the bed was slightly different from the "before." Here's today's room in its "before" state: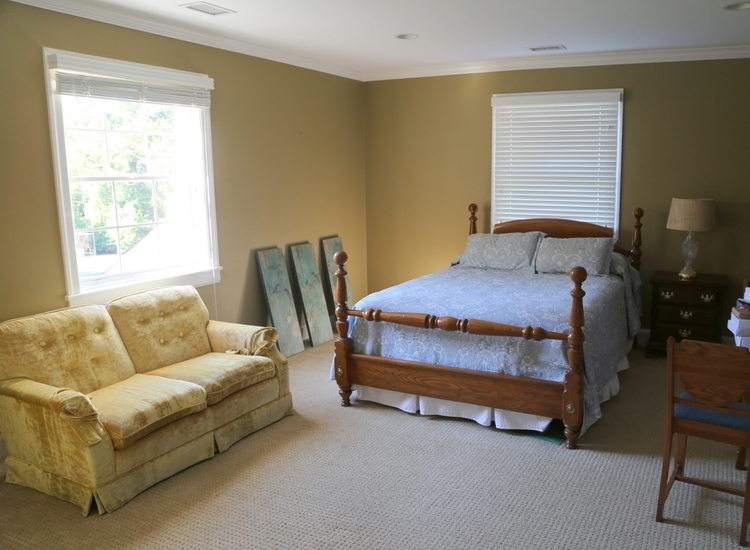 before
The bed you see in the "before" here was painted for the other room, and the "after" here is actually the "before" from the other room.
Ok, so we started with a nice blue wall color that gave the space a facelift, for sure!  My client wanted to keep the antique bed and the pair of rugs for either side of the bed.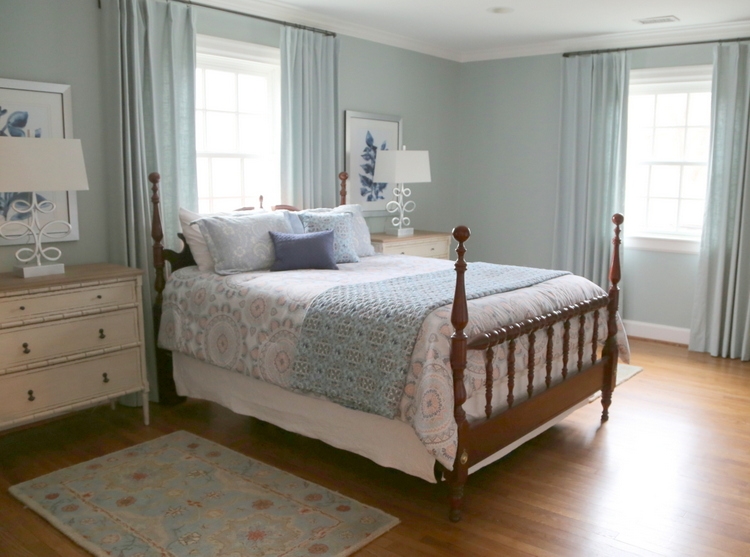 The Decorologist
Here's another "before" from another angle: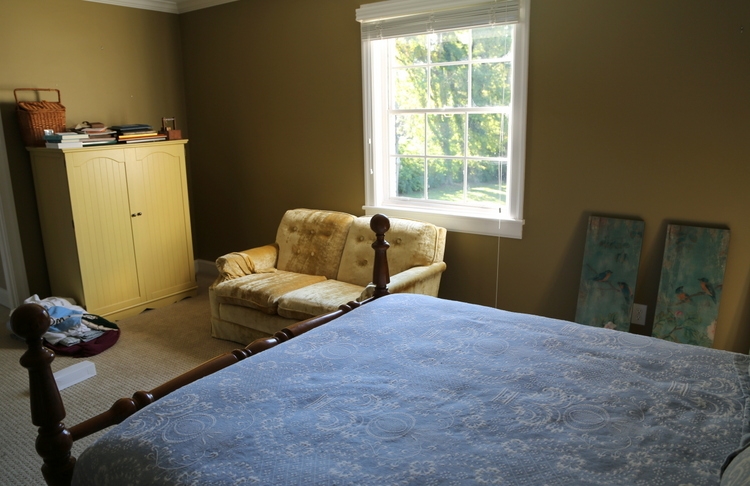 If you have a matching dark wood bedroom suite, it's really difficult to update the room.  Matching bedroom suites are pretty much over. We opted to purchase a pair of fresh new chests of drawers in a creamy finish.  This room is quite large, and small side tables would have a poor choice for the scale of the space.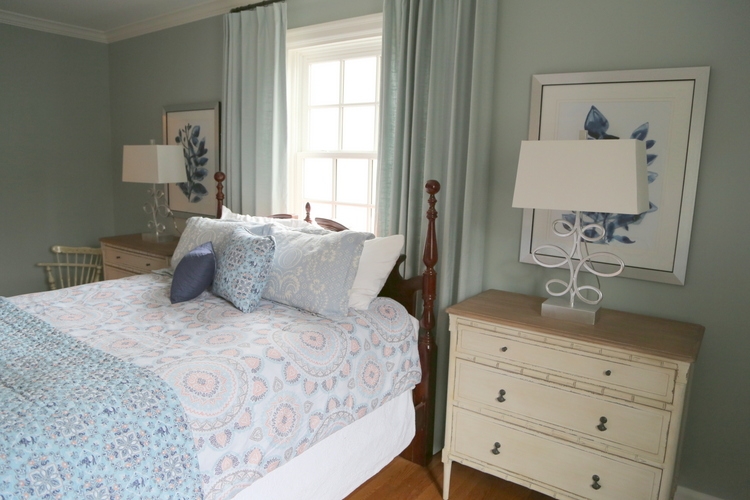 The new bedding has a mix of patterns to provide some youth to the older bed. I added a pair of lamps anchored by abstracted art in blues that echo the bedding so that the guest room feels balanced and peaceful. This wall was the most symmetrical one in the room, so I chose to put the bed smack-dab in the middle of the window. The new curtains frame out the bed quite nicely, reminiscent of a partial canopy at the head of the bed.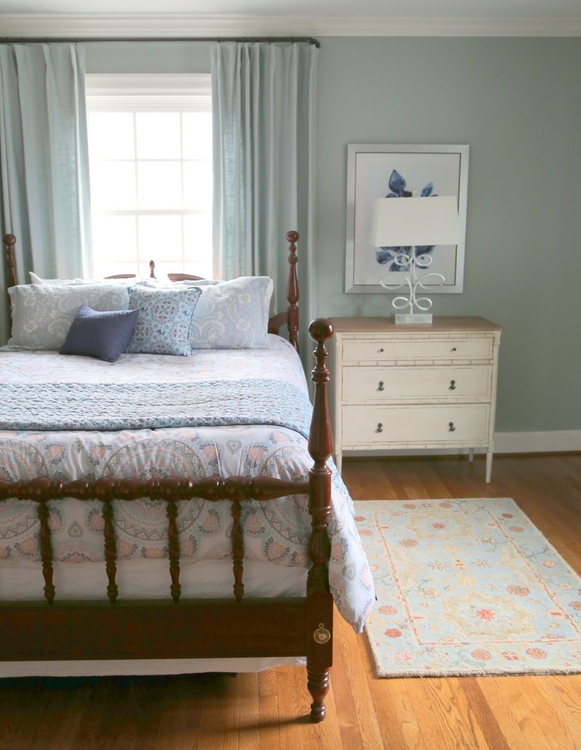 The Decorologist
As you can see, if you have an antique bed (or any old piece of furniture), you have several choices: 1) let it go if you don't love it and embrace something you really want, 2) paint it to transform and freshen it up, or 3) preserve it as-is and lighten up the other furnishings and add modern accents.
Which one would YOU choose?