Shall we dish about the most popular family in town?  No, not the Kardashians.  The most popular color family.  As a Nashville Color Consultant, it's my job to know the movers and shakers in the land of Color.  Let me introduce you to the Green sisters:  Lime Green, Kelly Green, and Emerald Green.
Let's start with the youngest of the girls, Lime Green.  Lime is a fiesty thing – youthful, fresh, and energetic.  She likes to hang out with the younger crowd and enjoys mixing with lots of other bright, young hues like Lemon Yellow and Fuschia.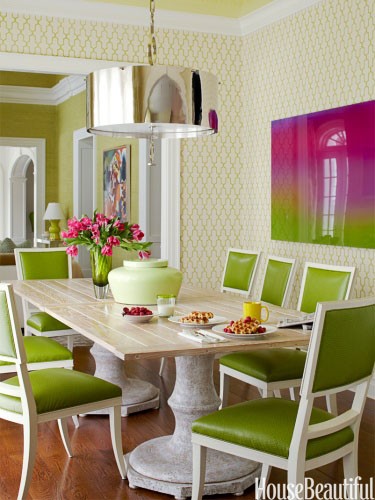 Lime loves a good time with her pals, but also likes babysitting her nieces and nephews.  She prefers a laid-back, informal lifestyle and a home that reflects that.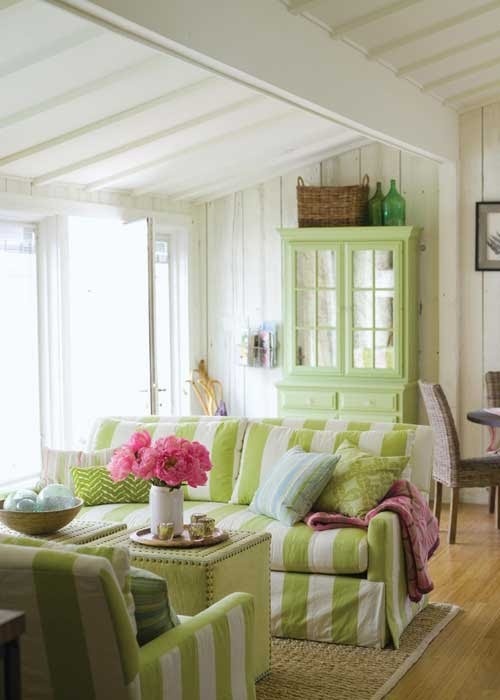 Kelly Green is classic, self-assured, and a go-getter.  Although she stays on top of the trends, she is a timeless beauty who likes to spend her time with other classics like Royal Blue and tried-and-true Neutrals.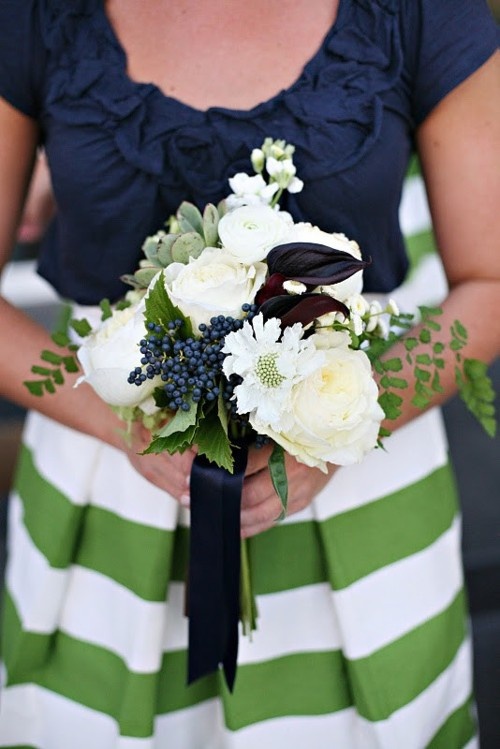 Kelly lives a busy life with a thriving career and family.  She's active in her community and is a staple in the social column of the local newspaper.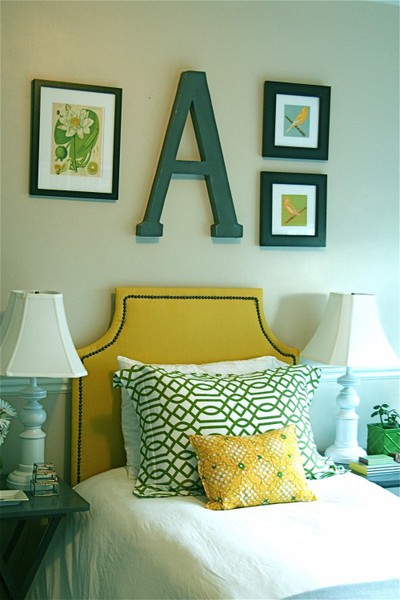 Kelly loves entertaining and opening her home to her friends and family, so she wants it to look welcoming and updated while still being kid-friendly.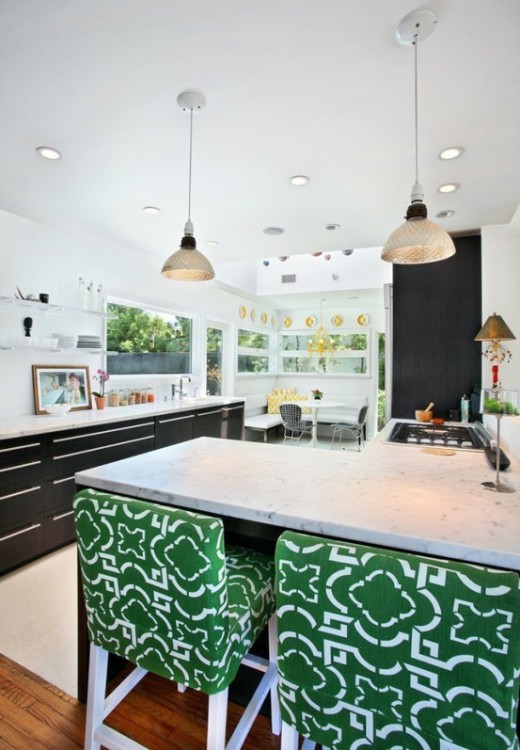 Emerald Green is an elegant and sophisticated creature.  She is the more mature of the sisters.   Emerald is rooted in the past, but always fashion-forward.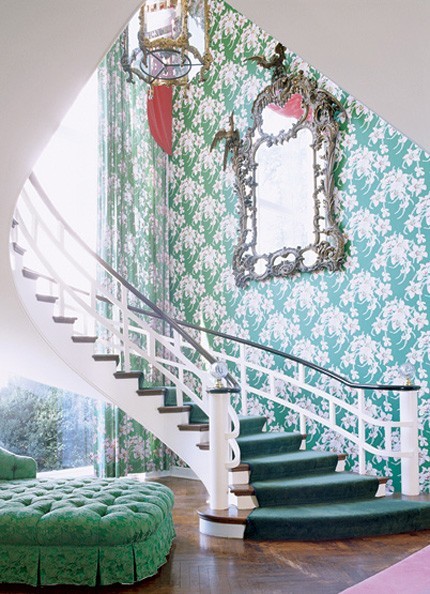 Vintage Dorothy Draper via Pinterest
 Emerald enjoys travel and formal entertaining with her black-tie friends like Sapphire Blue and Jet Black.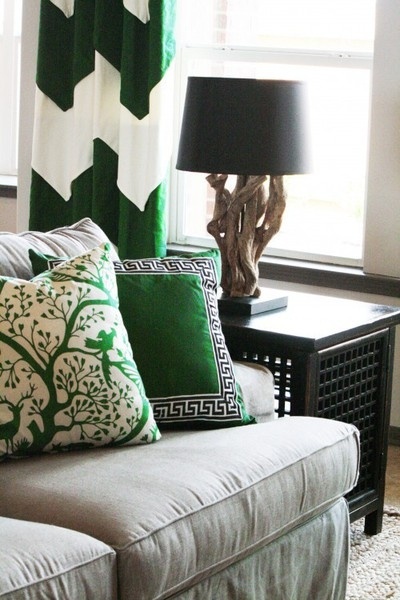 Emerald is confident in her choices and the place she has established for herself in life.  She isn't swayed by passing fads, but prefers a bold, yet timeless and elegant style.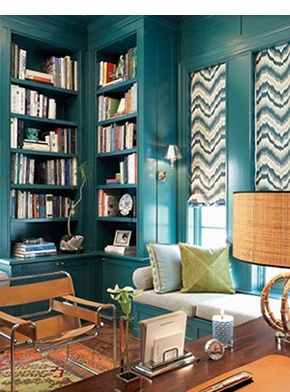 Within any color family, there is tremendous variety and depth.  The beautiful thing is, as different as these color sisters are, they go great together!
So which sister is your BFF?