Are you over the big tan or brown blob of a sofa that's been lurking  living in your living or family room for the last ten years?  I'm sick to death of them, let me tell you.  Most people may tell you that GRAY is the new neutral for sofas, but I beg to differ.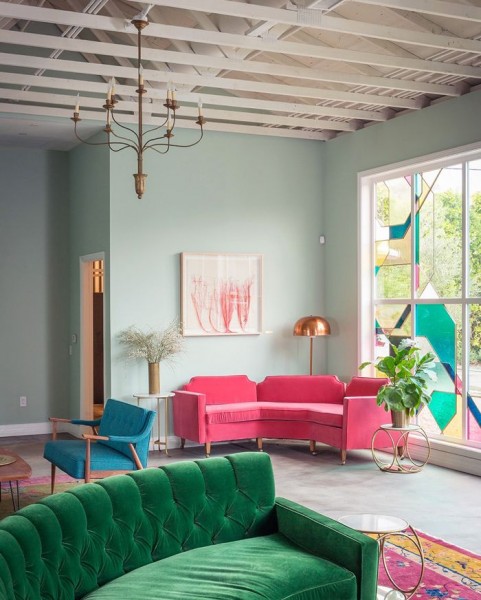 lobby by Emily Henderson via Pinterest
COLOR is the new neutral for sofas, my dear readers.  I took the plunge myself last year, and I highly recommend it: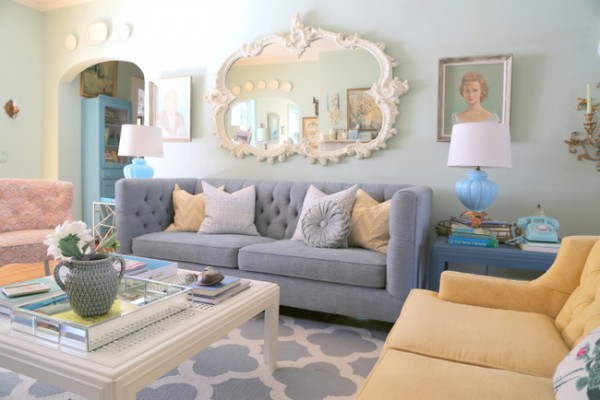 Any shade of blue – light blue, turquoise, heather blue, royal blue, navy can be the perfect "neutral" for your sofa.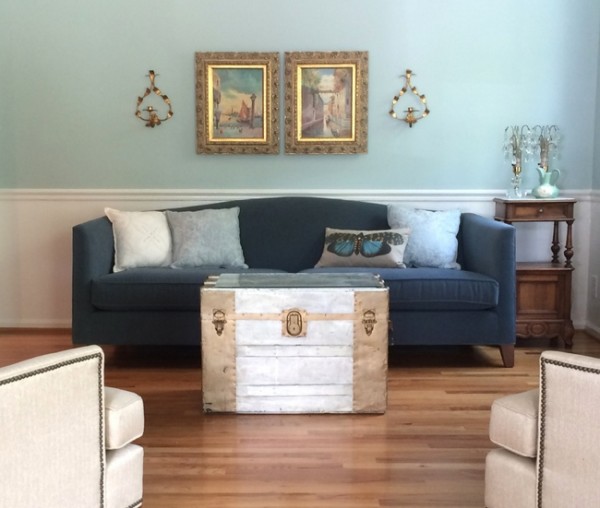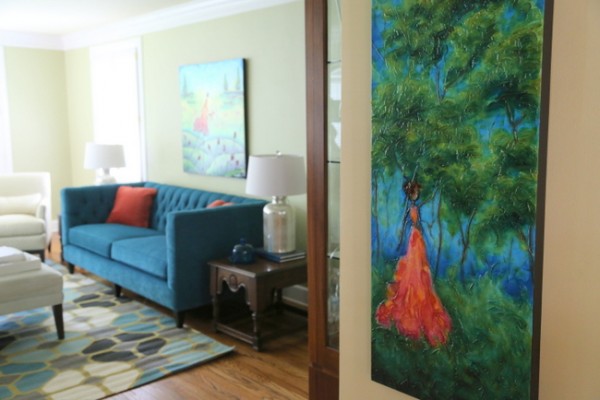 Of course, there are other great choices for sofa colors beyond blue.  Greens – from minty to emerald – can be really glamorous and fun.  Sage?  Not so much.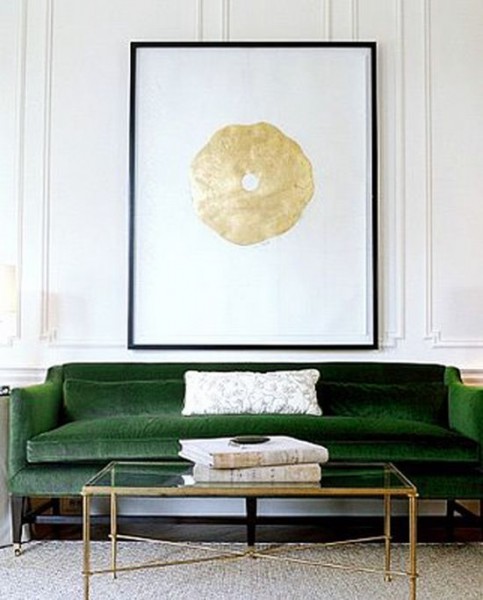 Tans and grays just seem so boring when you look at the other options that abound.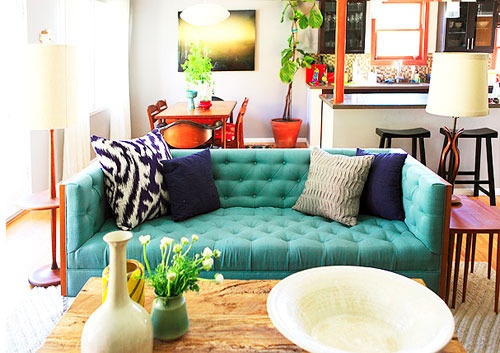 Aren't these just the HAPPIEST sofas you've every seen?  Happy, pretty colors are back in a big way and choosing a sofa in one of them is a great way to wake up your space and inject some feel-good.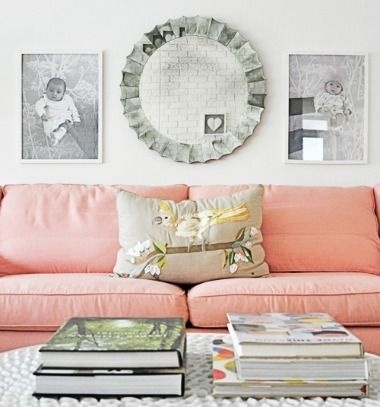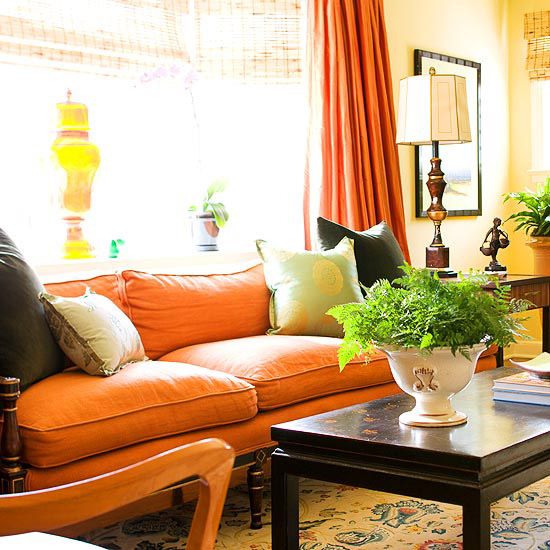 I'm going sofa-shopping today with a new client, and I'm hoping she'll be open to a colorful one.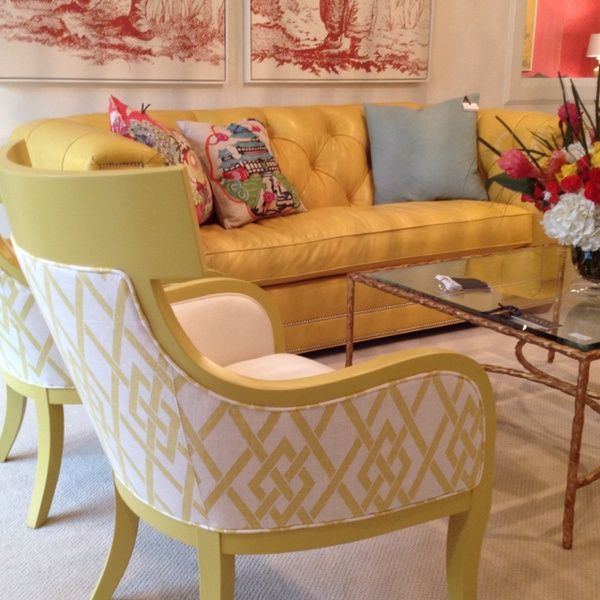 Are you sold yet, or would you rather stick with beige or gray for your sofa?
Share this Post