I'm so excited to start showing you the reveal of my assistant, Allison's, home makeover!   After a whirlwind day arranging furniture, hanging artwork, placing accessories, and one last shopping run last week, we are ready to show you the dramatic changes.  So come on in!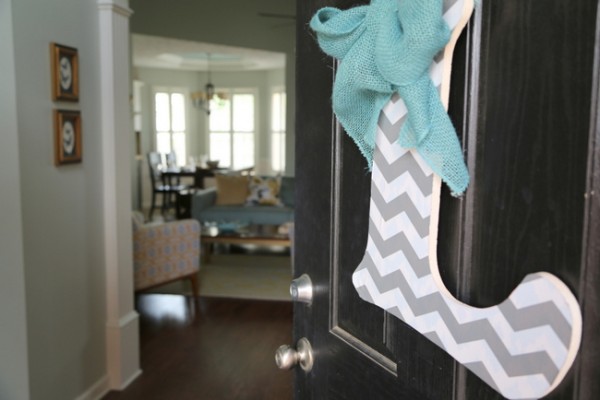 Allison's new entry
We took so many photos last week that I need to break it down into areas, and I figured the entry is the best place to start.  This is how we started, with the yellow gold walls that Allison chose about a decade ago.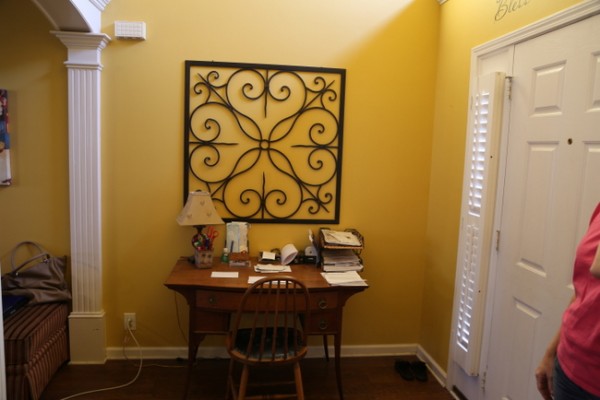 before
Since space is at a premium, Allison uses the entry as sort of an office space for herself.  It still works as an office space, but looks so much prettier now!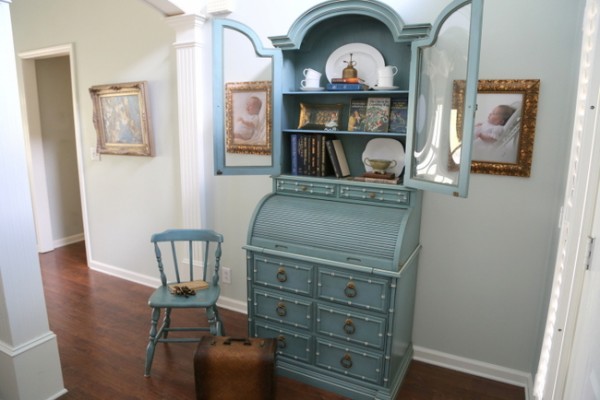 after
This roll-top hutch belonged to Allison's mother, who passed away last October after a long battle with cancer. It was important to incorporate some of the pieces her mom left to her, and this particular piece not only influenced our color scheme, but also provided an attractive and functional focal point in the entry.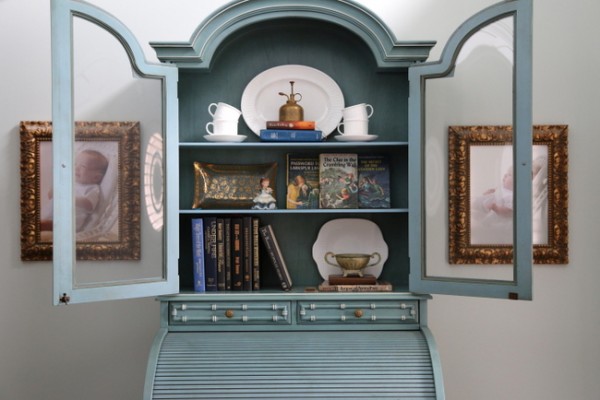 after
The roll-top provides a place for Allison to office and pay bills, and the drawers provide quite a bit of storage she didn't have before. The upper part of the hutch gave us a place to place books and display a few pretty items, a few of which belonged to Allison's mom. This was how the hutch looked when I arrived last Wednesday: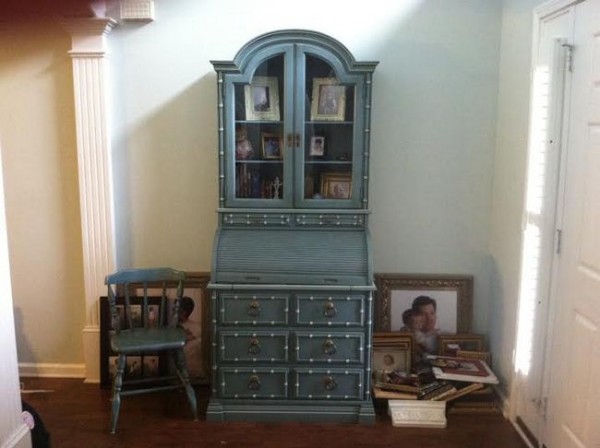 in process
After arranging everything in the top of the hutch, we decided we liked the look of it with the glass doors open: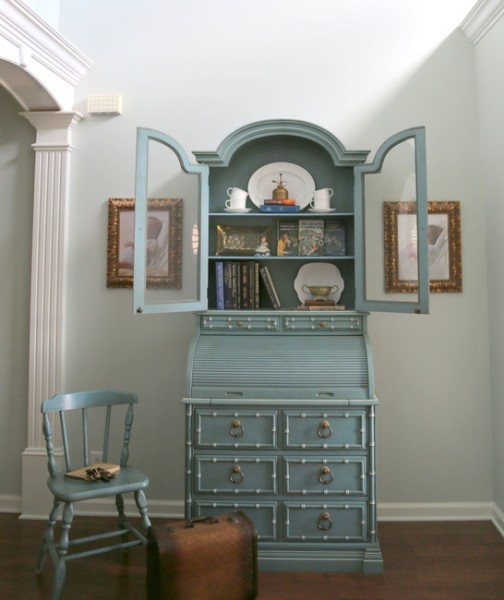 entry after
This is how things looked before when the front door was open: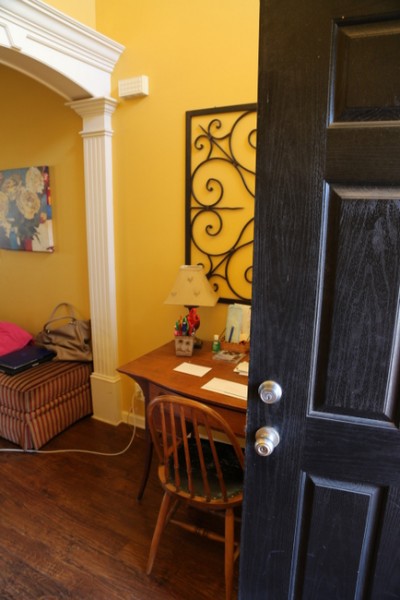 before
The after is a lot more welcoming!  Allison used some leftover shelf liner (you can get it here) to cover the chipboard "L" she bought.  It needs a couple of coats of Modge Podge to protect it from the elements.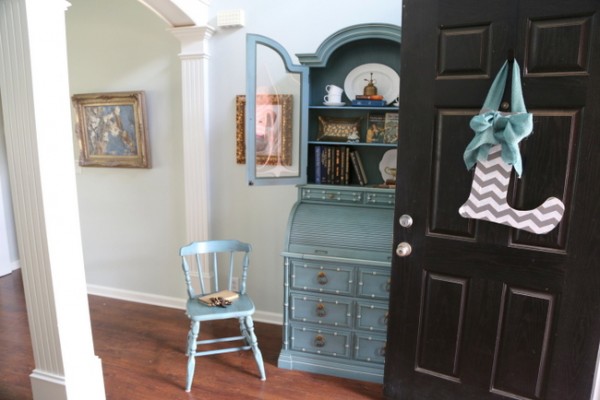 entry after
Oh, and let me show you the change in the vaulted ceiling above.  This is the way the ceiling was before we painted: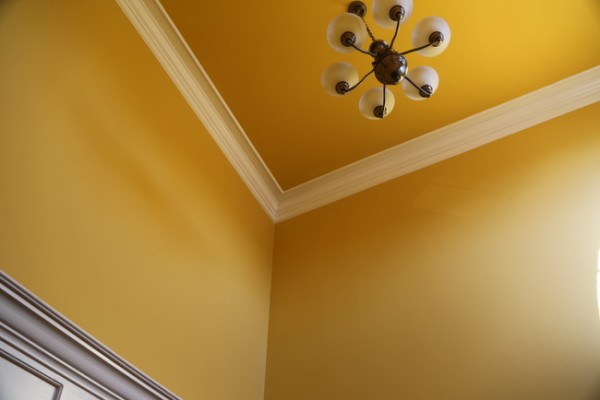 ceiling before
Before, the same golden yellow was on the ceiling and walls.  After, we accented the ceiling with a darker blue than the gray-blue on the walls.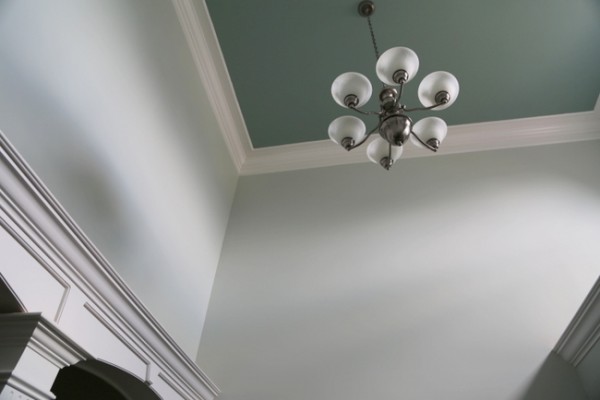 ceiling after
The new ceiling color ties in nicely with the blue hutch.  The entry light fixture has not been changed.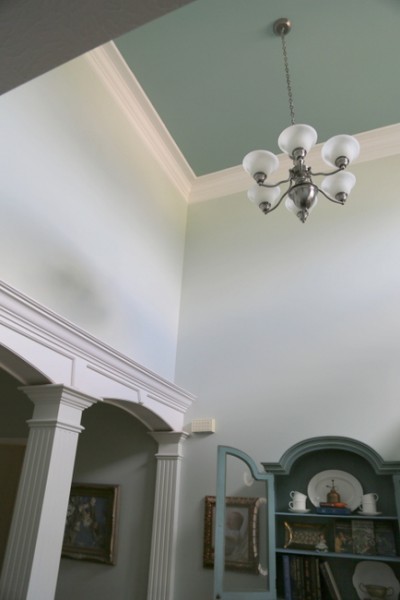 after
The only thing missing here is the rug that we ordered after the first one didn't work.  Of course, it's on back order, but it won't be much longer.  Surely. Here's the rug that you'll see as you enter Allison's home: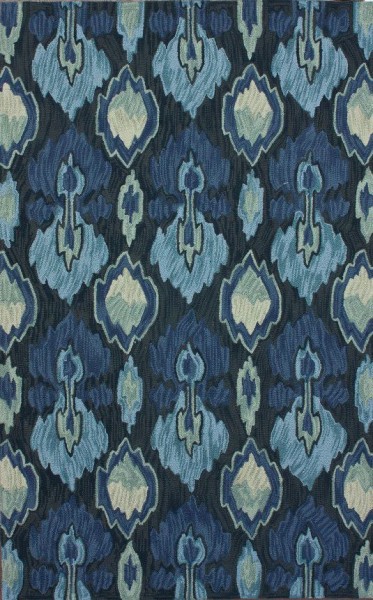 find Allison's rug here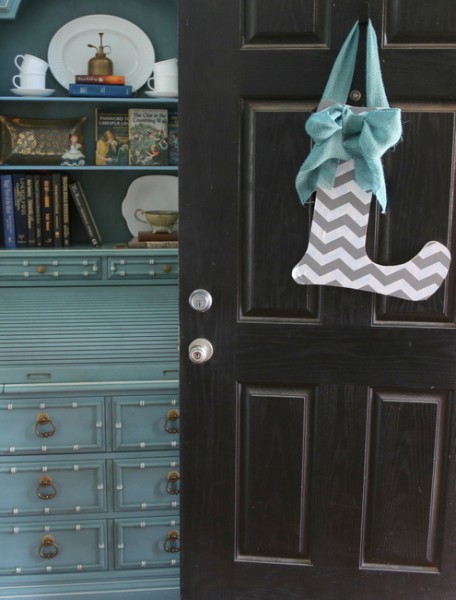 Next up, the living room makeover! What do you think of the changes you've seen so far?
Share this Post