You've heard you should always practice what you preach, right? Well, I'm always preaching about checking your paint color match at the store to make sure your color is dead-on right.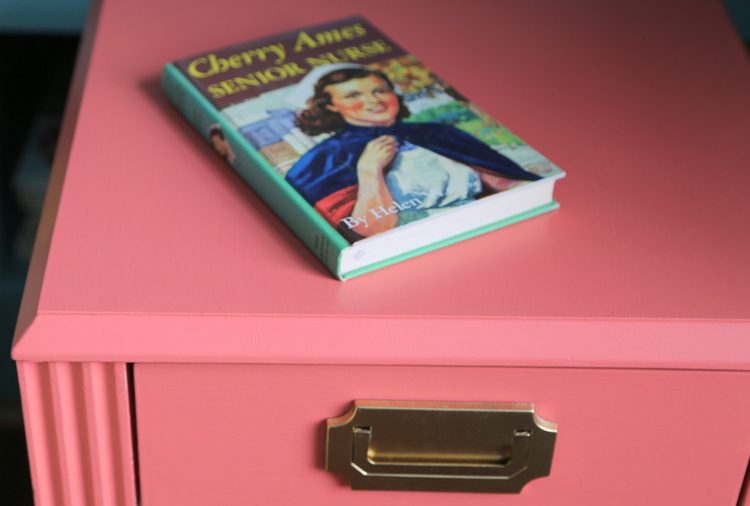 Well, I found two little side tables at a yard sale that I wanted to re-do for my younger daughter's room makeover.  They looked as if they came from an old office setting, maybe for beside reception area chairs? Unfortunately, this is the only photo I have it how one of them looked originally, and the quality of the shot is just awful. Sorry: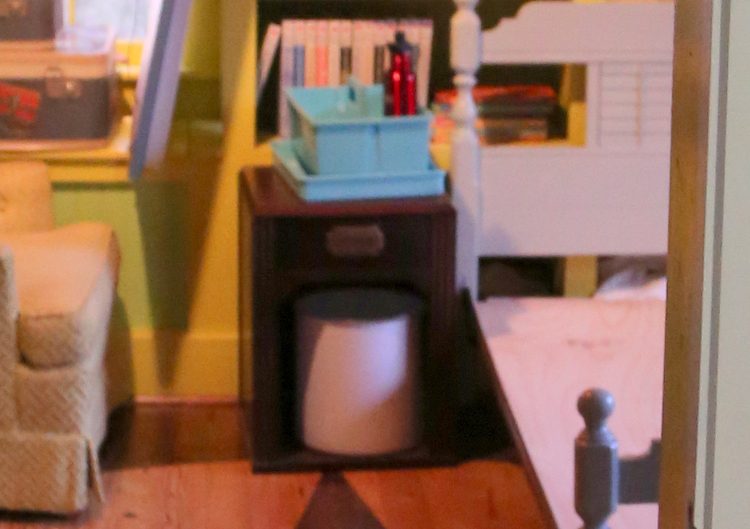 But I needed you to see its sad little cherry veneer self.  Ok, so I prepped and primed the two pieces, as you can see here: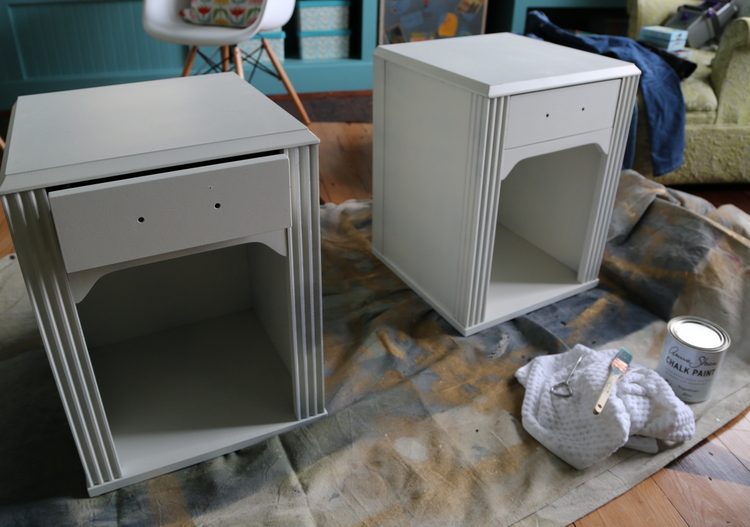 Then I went to Sherwin-Williams to pick up a quart of paint in a color I was excited to incorporate into the new room: Coral Reef SW6606, the 2015 Sherwin-Williams Color of the Year!  I gave the guy at the counter the name and number of the paint and even handed him the paper paint chip. About five minutes later, I paid for the paint and headed home to get started on my little project. Then I opened the can . . .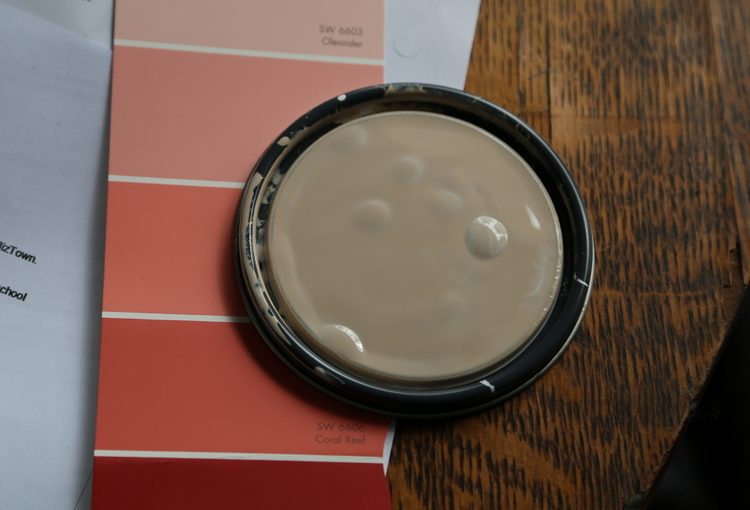 ACK!!! Definitely NOT Coral Reef. Could they have been THAT off with the mix? I looked more closely at the can and saw that it wasn't even close.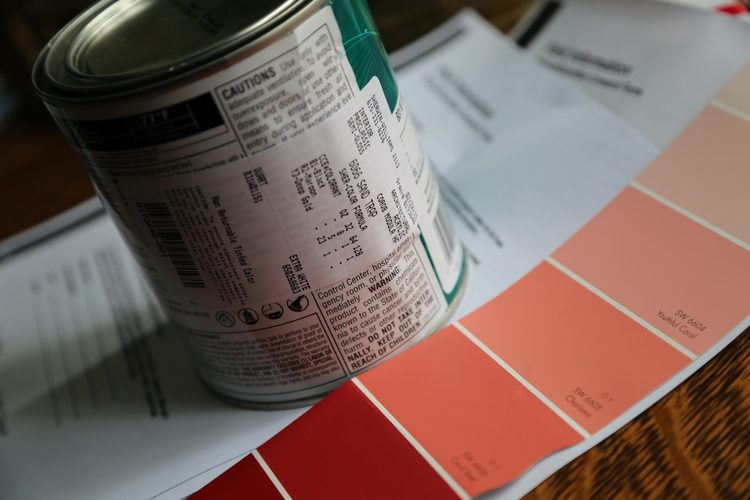 The can was labeled Sandtrap SW6066. Ok, you can see how easily someone could get the numbers confused: 6066 rather than 6606. But I would have caught it had I checked the color before I left the store. When I went back to get the right color, I made sure they put a smudge of it on the paint can lid so I could actually check it this time!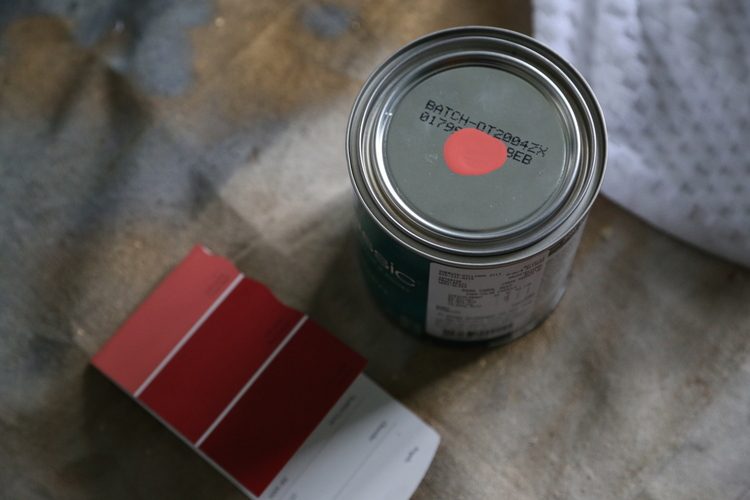 Now that's more like it! Two coats of this yummy color and the tables were like new. I also painted the blackened brassy handles with Design Master spray paint in Brilliant Gold.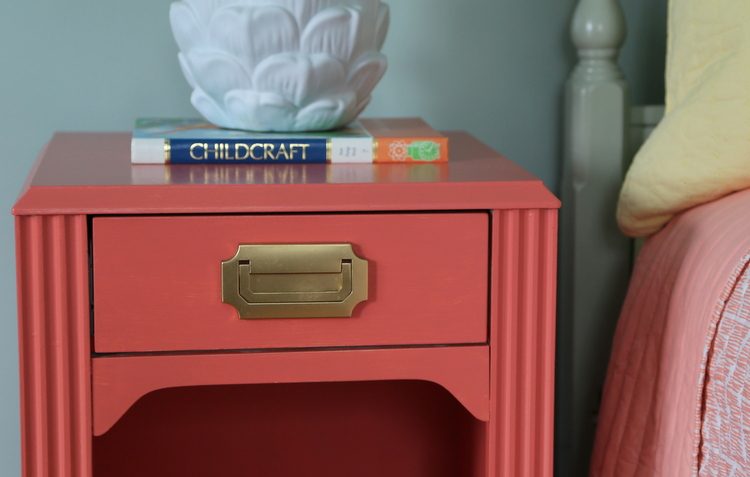 get the gold spray paint here
Can you imagine if you had a painter paint an entire room in the wrong color? I once had a client whose husband painted 11 gallons of paint in the main area of their home in the wrong color because Home Depot mismatched it.
Moral of the story? Duh, check your paint color match before you leave the store and certainly before you let anyone paint with it. Stay tuned for the full reveal of my daughter's bedroom makeover – it turned out so great!